Thanks To Singapore's location close to the sea with multiple home grown aquatic farms as well as the freshest seafood exported from neighbouring countries, Singapore has multiple famous seafood places loved by both locals and tourists.
The following are the Top 7 Seafood Restaurants with the best menus and most affordable prices you won't regret bringing your friends and family to!

1. Kelly Jie Seafood ( Previously Mellben Seafood Toa Payoh)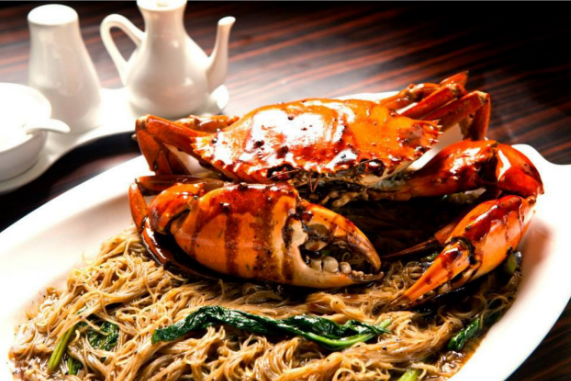 Known to serve one of the best Claypot Crab Bee Hoon on the island, Kelly Jie Seafood has made a name for themselves and has even somewhat of a cult following for the dish. Dig into the light bee hoon that's been simmered with the sauce that is filled with the rich essence of the crab.
Just as their name, they really do know how to prepare the meat of the sea. It's truly a haven for any crab enthusiast as they'll show you a million and one ways to prepare, serve and eat crab such as Black Pepper Crab, Salted Egg Crab and Butter Crab!
They are always busy even on the weekdays so be sure to expect a full house! The most well known branch is at Toa Payoh so if you can, be sure to book a reservation ahead of time.
Address:Lor 8 Toa Payoh, #01-11/15 Block 211, Singapore 310211
Phone:6353 3120
Opening Hours:12 PM – 2.30 PM |5 PM – 10.30 PM

2. Diamond Kitchen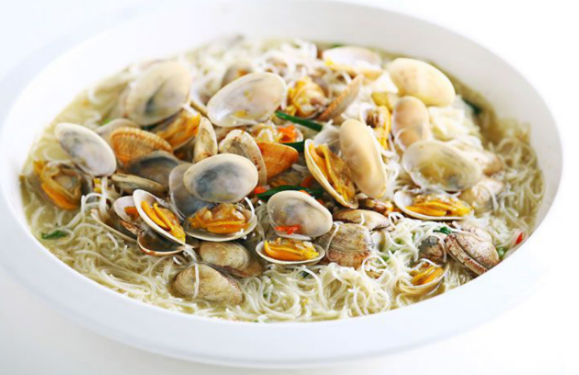 Now this is one of the places that's worth travelling to. Their atypical zi char dishes and fresh, seafood platter alone will blow you away. Not to mention the ambience of the restaurant that is unlike any other.
Located in Singapore Science Park and Marine Parade, their specialities include the Malaysian-Singaporean fusion zi char dishes. So you're getting the best of both worlds! One of their star dishes, the Superior Stock Clam Bee Hoon is steamed with 10kg of clams to extract the natural sweetness from the clams. Which is then, used to cook the bee hoon. So you'll be getting all that good, savoury flavour all in one mouthful.
Be sure to reserve before going down to make your trip worth it so you won't have to wait for seating! We recommend the branch at Science Park rather than the Marine Parade for its spacious and beautiful interior!
Address:87 Science Park Drive #01-01 Oasis
Phone:6464 0410
Opening Hours:11 AM – 2.30 PM |5.30 PM – 10.30PM

3. New Ubin Seafood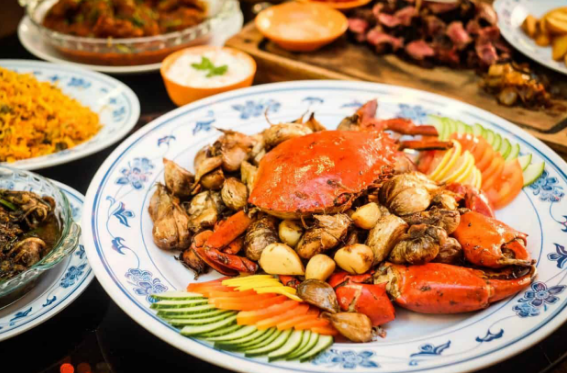 Address:30 Victoria Street CHIJMES #02-01B/C, Singapore 187996
Phone:9740 6870
Opening Hours:11 AM – 3 PM|5.30 PM – 10.30 PM

4. Mellben Signature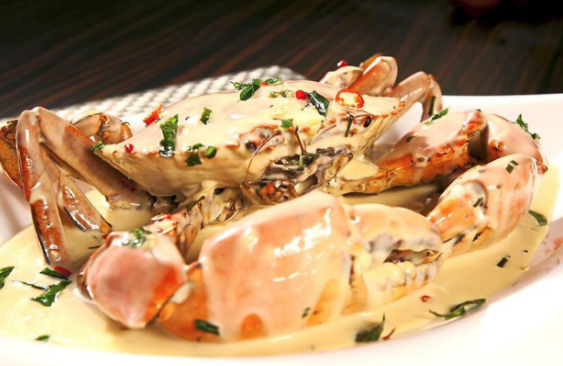 Famous for their crabs menu, Mellben Signature with their special butter sauce has wormed its way into the heart of its customers for the delicious dishes. From salted egg crab, crab bee hoon to claypot crab vermicelli soup and butter crab, it's a crab lover's haven.
The name might ring a bell to the Mellben Seafood at Ang Mo Kio and that's because it's owner's son is the one who founded Mellben Signature at Tanjong Pagar Plaza! Now, the young innovator has spun his own twist to the traditional crab recipes that's unlike any other.
You can either order in for pick up/take away or call ahead for booking since they are usually busy!
Address:7 Tanjong Pagar Plaza, #01-105, Singapore 081007
Phone:6220 5512
Opening Hours:10.30 AM – 10:15 PM (Mon to Fri)
12 PM – 10:15 PM(Sat)
5 PM – 10:15 PM(Sun)

5. Long Ji Zi Char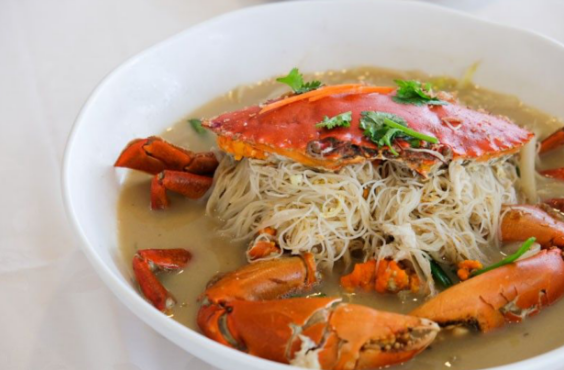 Reminiscent of the good old days where you would go as a family to celebrate your grandparents' birthday, the decor, the ambience and the service and most definitely the food, it's all homely.
The original owner/chef used to run a humble stall back at Bukit Merah View and eventually moved to the current location of shophouses at Outram Road. Their specialties also include the usual list of classic zi char dishes of course.
One of their most iconic dishes is no doubt, the Crab Bee Hoon soaked in delicious gravy packed with all the taste from the crab, that's been cooked with oyster sauce and the pure crab stock, full of wok hei. Be sure to call in for a booking to avoid the crowd!
Address:253 Outram Rd, Singapore 169049
Phone:9790 5682
Opening Hours:5 PM – 10:30 PM

6. Uncle Leong Seafood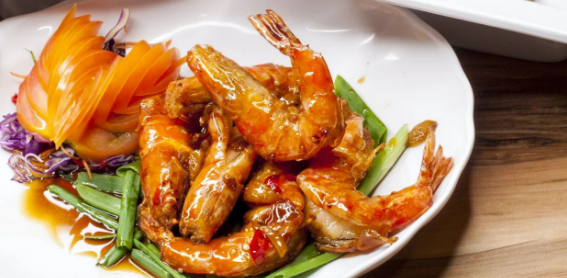 Started as a humble zi char stall in Ang Mo Kio, they are best known for their crabs, most specifically, their Shimmering Sand Crab that has been cooked from the freshest Sri Lankan crabs they can get their hands on, thus the amazingly sweet crab meat.
Just as their food and dishes have been made with care, the waiters' customer service is just as good too so you will definitely be left satisfied. Make sure to call in to book a reservation before going to avoid the crowd.
Uncle Leong Seafood (Punggol)
Address:6 Tebing Lane, Punggol E, #01-03, 828835
Phone:6441 1848
Opening Hours:4:30 PM – 11:30 PM
Uncle Leong Seafood (Alexandra Road)
Address:Anchorpoint Shopping Centre, 368 Alexandra Road Anchorpoint Shopping Centre, 159952
Phone:6259 9861
Opening Hours:11:30 AM – 2:30 PM |5 PM – 10 PM
Uncle Leong Seafood (Braddell Tech)
Address:15 Lor 8 Toa Payoh, #01-01, Singapore 319262
Phone:6554 3453
Opening Hours:12 PM – 10 PM

7. Yong Kee Seafood Restaurant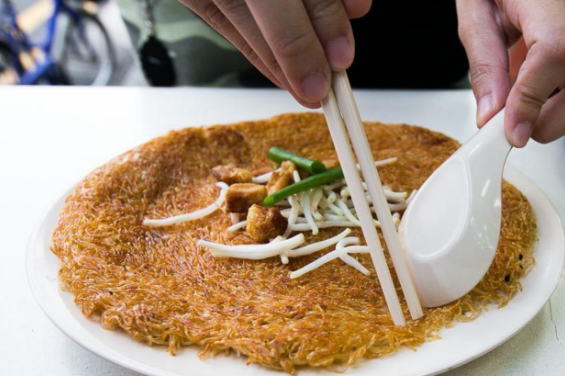 Most famous for their flat, pancake-like Chao Ta Bee Hoon with lots of wok hei, it's fried until the outside is crispy while the inside remains soft and flavourful, packed with prawns, squid, fish cake and slices of meat. A surprise waiting for you to break into!
They also have many classic zi char dishes that's been cooked in Yong Kee's very own style. Such dishes include Assam Fish Head, Prawns with Salad Cream over a half cut honeydew for a more zesty taste and Salted Steam Kampong Chicken.
Come on down for dinner or late supper as you take in the alfresco dining ambience with fresh air to boot!
Address:43 Jln Besar, Singapore 208804
Phone:6396 5390
Opening Hours:5 PM – 2:45 AM