As part of the Singapore Government's efforts to increase domestic tourism especially during the pandemic, Singaporeans will be receiving e-vouchers to spend at various attractions, restaurants and many more.We will be lending our help by showing some of the almost forgotten places to visit while still staying within the safety measures set in place for everyone's safety! So don't forget to practice social distancing while wearing your masks and washing/sanitising your hands often!
The Projector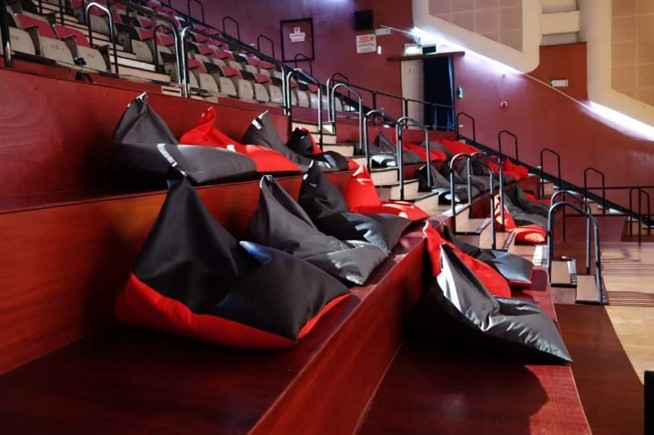 Take yourself back to the good old days with the hip and retro movie theatre located in the historic mall of Golden Mile Tower. The Projector is the place to be for your foreign films and live music cravings. You can immerse yourself and get comfy as you sit back and enjoy the show in you beanbags or any seat of your choice!
This cinema is the perfect place to watch films that isn't usually showcased in the mainstream movie theatres. Showcasing a wide range of movies from local indie films, to the entries from International Film Festivals. You can also feel a strong sense of community when you stop by here as it has dedicated following from the local film enthusiasts for the great runs of movies you can't find anywhere else!
Madame Tussauds Singapore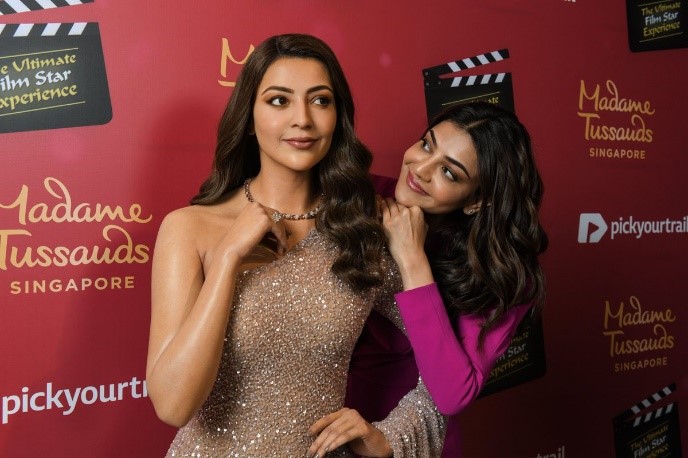 A worldwide famous attraction, Madame Tussauds is a wax museum with collections of famous celebrities and public figures' replicas in wax. You can walk through the museum and meet the celebrities you never thought you would, and get close and personal like you might not be able to in real life!
A major tourist attraction worldwide, you definitely don't want to miss what it has to offer. There are various local figures such as the former Prime Minister Mr Lee Kuan Yew and local singer-song writer, JJ Lin! The Museum features much more than just wax figures though, since it also has new attractions like the VR Racing and 4D cinema to enable visitors' experience much more current with high-tech gadgets so be sure to check it out!
The Intan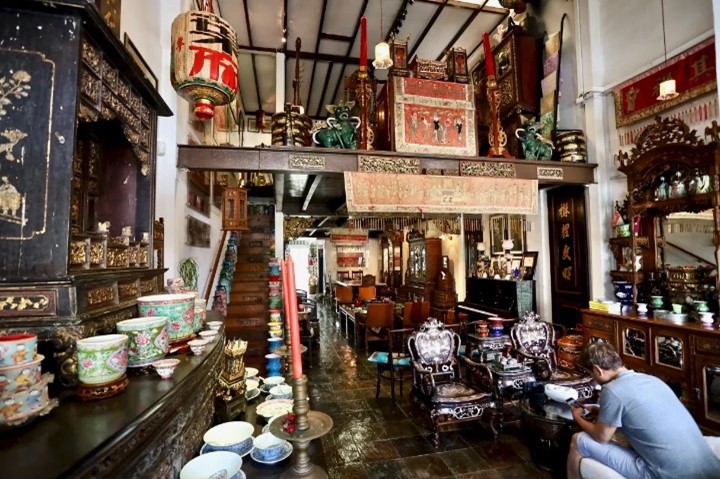 A rare artifact of its own, The Intan is a Peranakan home filled with authentic Peranakan antiques collected by owner Alvin Yapp. The home-museum hopes to educate and enlighten its guests about the many aspects that Peranakan culture has to offer.
Through the kaleidoscope of rare historical artefacts, personal stories and even a dining experience. You will feel as though you have walked through a portal into another time period with authentic heritage all around you.
So be sure to visit here if you'd like a rich Peranakan experience to be found here at The Intan! Be sure to book an appointment beforehand as you might never know if the schedule works for walk-in visitors!
Asian Civilisations Museum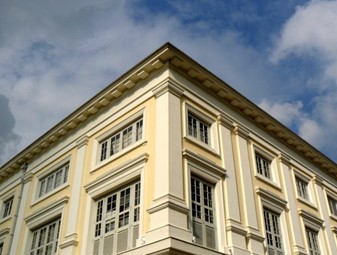 As one of the pioneering institutions, the Asian Civilisations Museum features historically rich art and culture especially that of Singaporeans that you rarely get to witness. The museum focuses on its heritage by connecting with the Asian culture and between that of the world's and Asia itself.
There are many permanent and seasonal exhibitions available for you to wonder through, learn and expand your knowledge of how our civilisation has deep rooted connections with the arts world. Take a breath of your diversity by witnessing the diverse groups of ancestries you can find in Singapore, where our pioneers and forefathers travelled from around the globe to settle here.
Haw Par Villa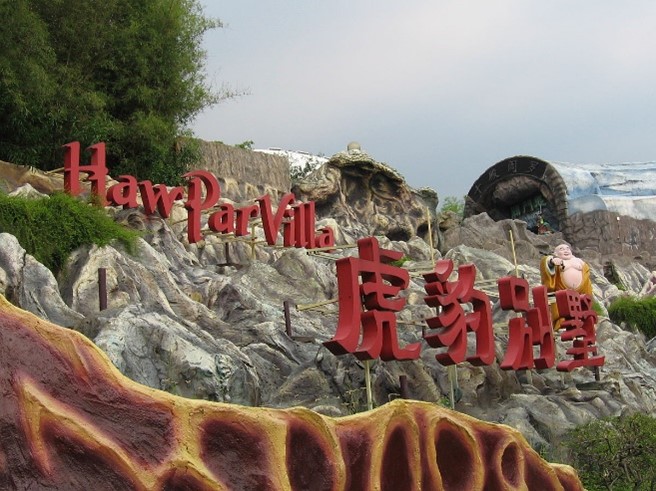 Due to its life like statues, the bizarre set ups, and the depiction of some of the gut-wrenching tales of the Chinese folklores, such as the Ten Courts of Hell – a maze of dioramas and tiny displace of statues of what happens to a soul in hell to atone for their sins, Haw Par Villa is a place you should visit at least once in your lifetime. Often known among the locals to be scary, you wouldn't know until you see it for yourself!
Pop by for a visit to this fascinating park of many stories and scenes of Chinese mythological stories and figures like Sun Wukong or the Laughing Buddha. It is one of the few of its kind, a large outdoor theme park, educating visitors on Chinese myths and tales in an engaging tour with over 1,000 dioramas and large statues. Be sure to be prepared for the outdoors, protect yourself from Singapore tropical weather with shades and drinks to stay hydrated!
Zero Latency
As it rises to popularity among youths,the Virtual Reality (VR) technology scene is taking over in every aspect of entertainment. Mett, the Zero Latency, a first shooter game on steroids that makes use of this technology with its multiplayer VR gaming arena, the largest of its kind in Singapore. Immerse yourself in the Virtual Reality experience, getting lost in the world of several open world arenas to be explored by you, such as a zombie takeover, post-apocalyptic, virus outbreak and many other games to be explored here!
It has the state-of-the-art wireless technology with its motion tracking software to make your gameplay that much more realistic in virtual reality. Your mind will be transported to an unparalleled imaginative world of free to roam world. You will be given your own VR Headset (able to correct your myopia for those who need glasses), the controller, headphones, and military-grade vest-backpack for your free to roam gameplay!
So what are you waiting for? Be sure to visit these amazing attractions with your family and friends! You can still stay within the safety measure and have fun during the pandemic!
iFly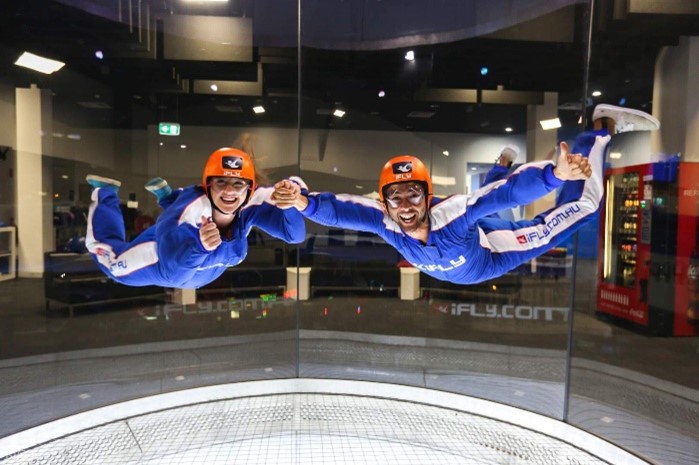 A well know largest wind tunnel for indoor skydiving in Singapore, it's the perfect place for your adrenaline to get pumping! You can experience the actual free-fall conditions without having to worry that you'd be thousands of feet in air, but is just a simulations of skydive.
From beginners to professional skydivers, anyone can access this wind tunnel which has earned multiple awards from TripAdvisor and Guinness World Records. It has also been formally recognised by IOS 9001 and OHSAS 18001 standards as the global standard for health and safety management systems that is well practiced here. So why no pop on by and take flight!
Escape Rooms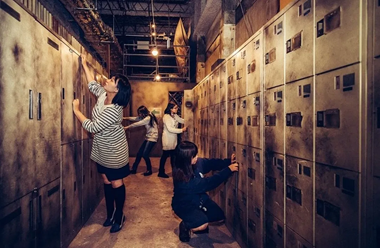 The fast trending attraction where you can get your brain juices flowing, escape rooms are a perfect way for a nights out with your family or friends. With multiple themes for each type of escape room, the main purpose is to solve the riddles, puzzles and piece together all the clues to, like the name says, escape the room within a pre-set amount of time.
To make the escape room experience more futuristic, there's even a virtual room, using the Visual Reality gadgets, thus it reinvents itself using current day technology. Other themes include, Mental Ward, Werewolf Curse, Haunted House, Zombie Apocalypse, Virus Outbreak and many more! You can find many deals to be enjoyed with your e-vouchers for sure.
Atlas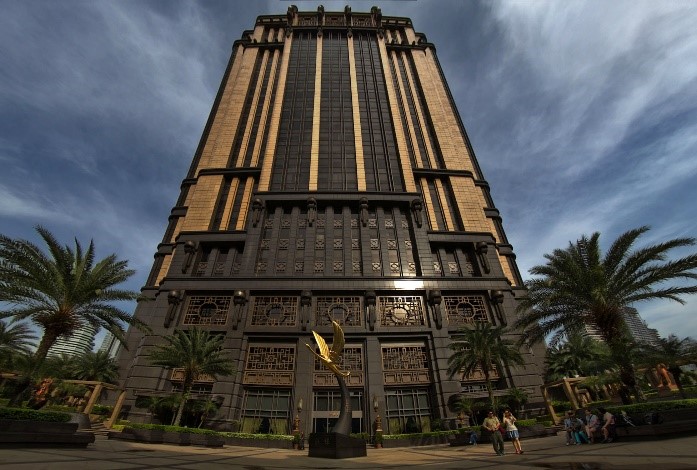 Often nicknamed the Gotham Building, the Atlas features beautifully magnificent décor and architecture on both its exterior and interior. Atlas is home to one of the most grand lobbies, bougee bars and restaurants you can find in Singapore. Its distinct architecture can easily be seen from a mile away with inspirations from the glamourous Art Deco skyscrapers of New York and Europe.
Walk through the towering doors of Atlas to find yourself transported back to the Jazz Age elegance and glamour of 1920's Art Deco Europe. Immerse yourself with the European cocktails with Asian gin prepared for your specially by the bartenders of Atlas decked out in their white blazers and amazing customer service. You can also find a century old shipwreck champagne and one of the largest gin collection in the world here! Even if you're not looking to dine here, it's still a great place to visit and check out.
Edible Garden City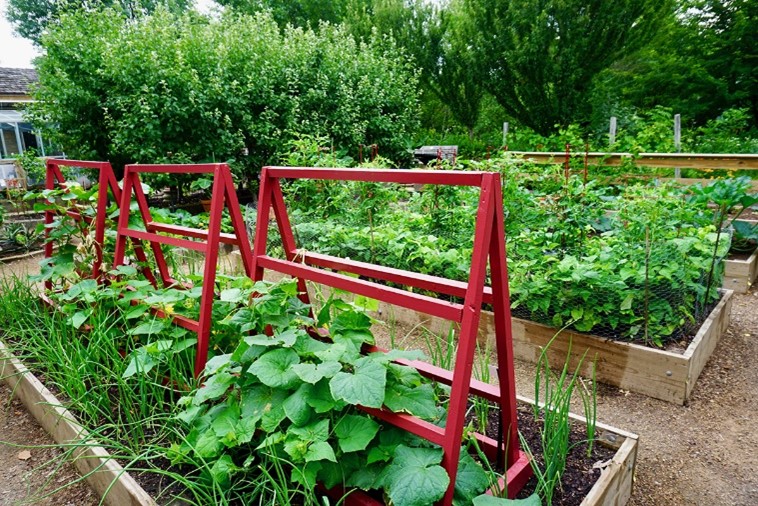 Just like the Garden City of Singapore, many local communities are working towards a much more sustainable living and the Edible Garden City is the proof of that. Promoting the grow-your-own-food movement, they want to start this campaign in order to increase awareness on how to be more sustainable with your own garden starting with restaurants and hotels around Singapore.
As of 2020, they have completed over 200 food gardens located in schools, attractions, malls, resorts and many more. Through this, their goal is to educate and have even partnered up with DBS, UBS and Straits Times! You can sign up for their workshop events and stay in the loop to learn more about their work.
They may not be a traditional attraction, but it's a good cause that we should all be part of so be sure to join for a workshop or even volunteer with them to take care of our beloved planet!