Singapore is well known as a tourist hotspot for visitors from all over the globe. And here are some of the main attractions you can find around Singapore!
Gardens by the Bay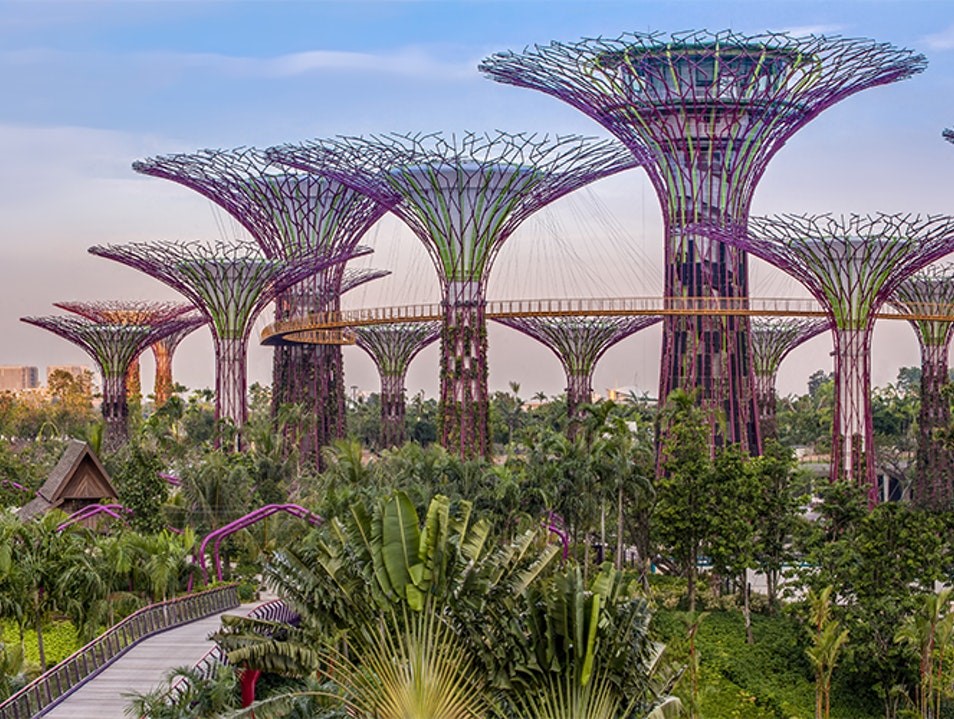 A nature park spanning over 100 hectares opposite Marina Bay Sands, it consists of waterfront gardens, supertree grove, Flower and Cloud Domes as an urban outdoor recreation space as an aim to put Singapore on the map as City in a Garden.
Universal Studios Singapore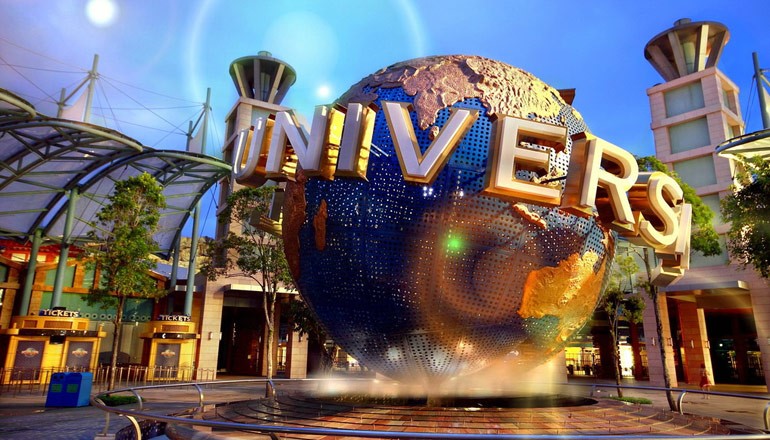 Universal Studios Singapore, also known as USS is a major theme park located within the Resorts World Sentosa on Sentosa Island. Featuring 28 rides, shows and attractions, it's part of the Universal Studios theme park franchise.
Night Safari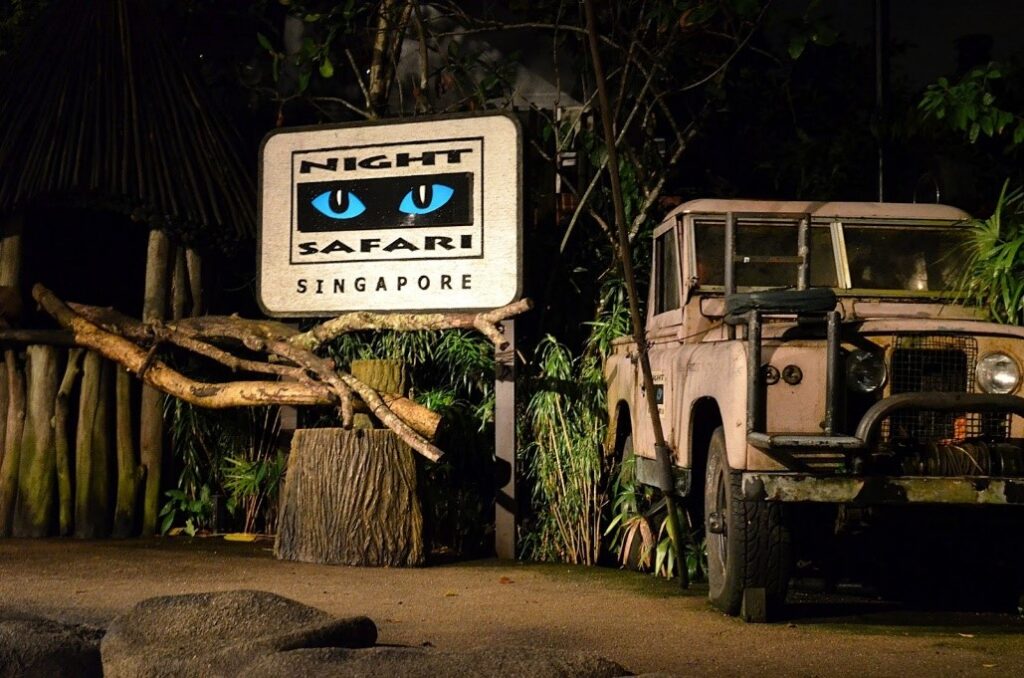 Only open for visitors in the evening, Nigh Safari is the world's first nocturnal zoo that's been popular for the last almost 3 decades. The park consists of over 59 major exhibits and numerous continental animals.
If you're look for a night attraction, be sure to visit Night Safari.
Sentosa Island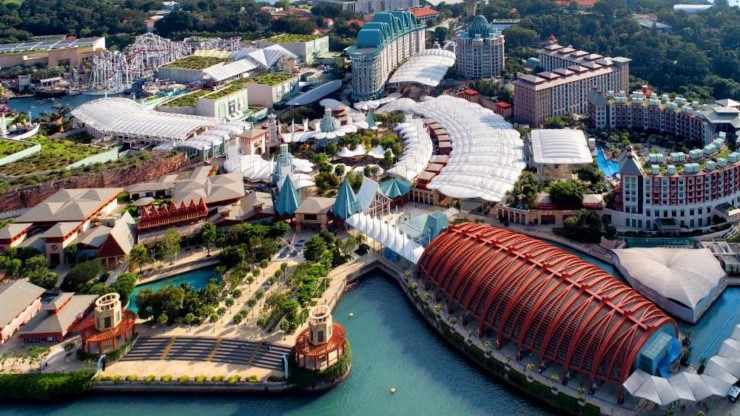 One of the main attractions in Singapore, Sentosa is the place to be, filled with beaches, integrated resorts, and themed attractions, as well as many bars and restaurants, you can find yourself never getting bored here.
As well as Resorts World Sentosa which consists of Universal Studios Singapore, Adventure Cove Waterpark, S.E.A. Aquarium, Maritime Experiential Museum, Dolphin Island and Festive Walk. It's also one of the must visit places in Singapore, so take your trip here for a full day of fun from day to dusk.
ArtScience Museum
One of the attraction featured at Marina Bay Sands, ArtScience Museum showcases exhibitions with art, science, culture and technology all blended together. Like the lotus flower inspired for the architecture, there are also several lotus paddies in the pond around the museum.
With the Future World as a permanent exhibition, there are several seasonal shows featured as well.
Marina Bay Sands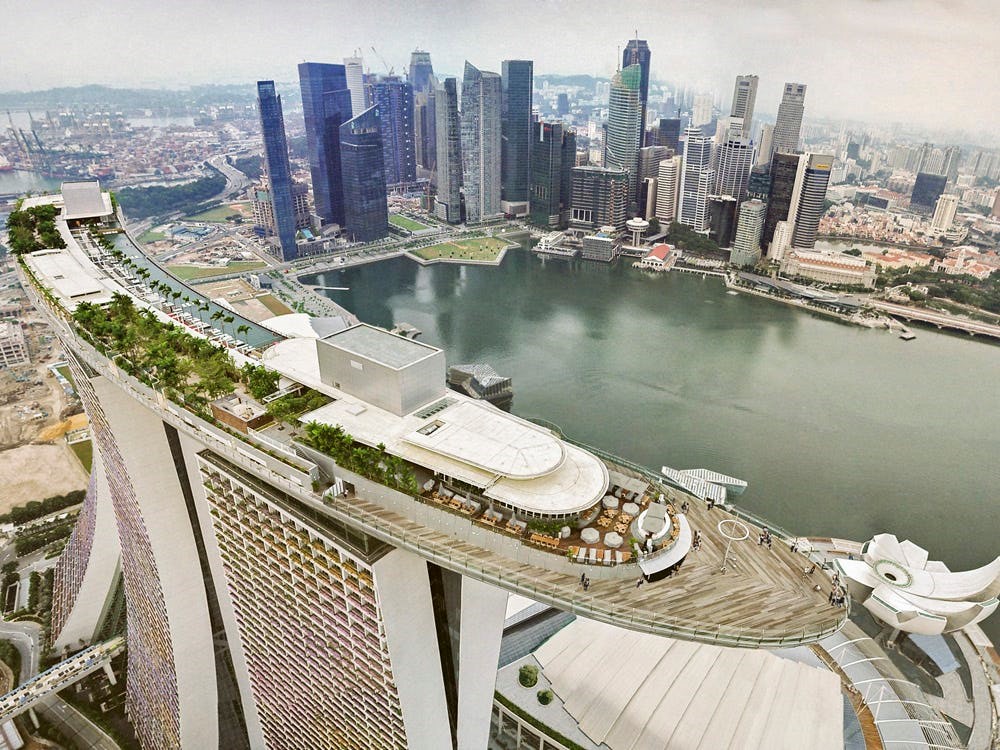 An integrated resort owned by the Las Vegas Sands corporations, MBS is home to one of world's most expensive casino, a 2.5k room hotel, a convention-exhibition centre, and the Shoppes at Marina Bay Sands mall.
The mall alone consists of hundreds of luxurious brand retail, restaurants, including Gordon Ramsey's celebrity chef restaurant and an infinity swimming pool with a rooftop bar well know to both locals and tourists.
Chinatown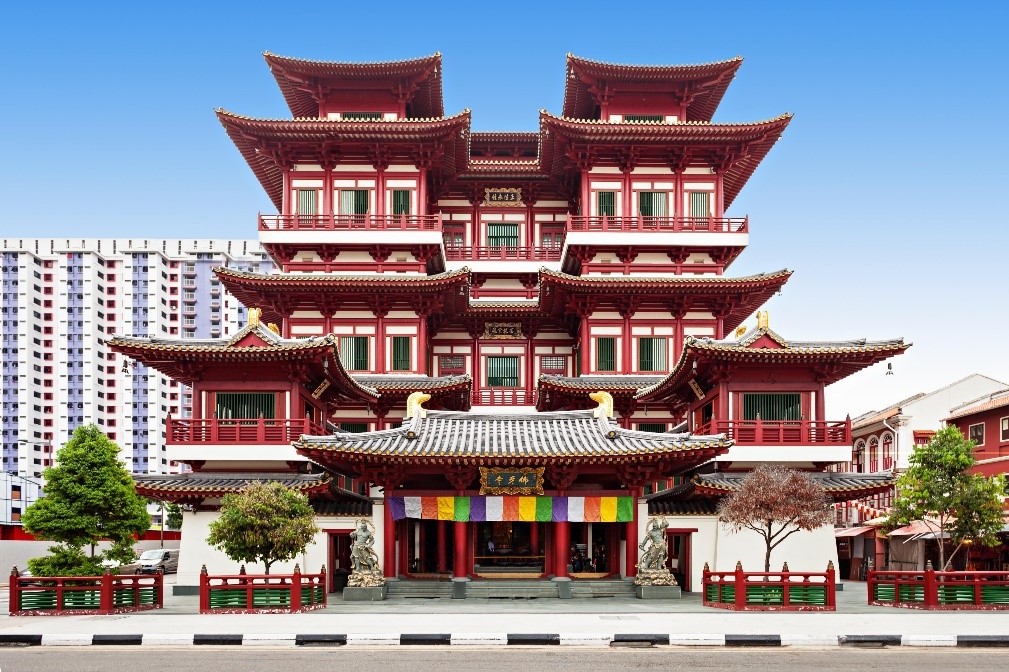 Like many other countries, Chinatown is more than just a neighbourhood of Chinese vendors and businesses. It's also a place of cultural preservation filled with Chinese restaurants, souvenir and boutique shops as well as the modern take with trendy pubs and bars.
Singapore's Chinatown also feature many cultural institutions such as the Sri Mariamman Temple and the Buddha Tooth Relic Temple and Museum.
Arab Street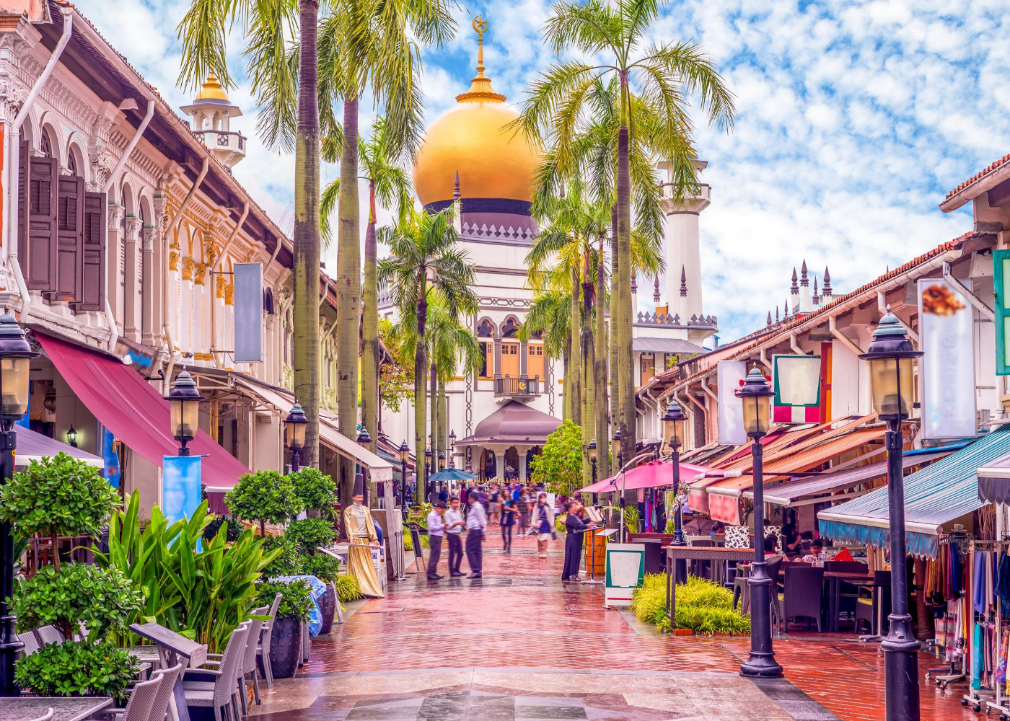 A street lined with beautiful shops and architecture from the 19th century, Arab Street's main attraction is the colourful shophouses with the Sultan Mosque in the centre. Used to be the Arab kampong in the past, it's now a tourist and heritage site in Singapore.
Haw Par Villa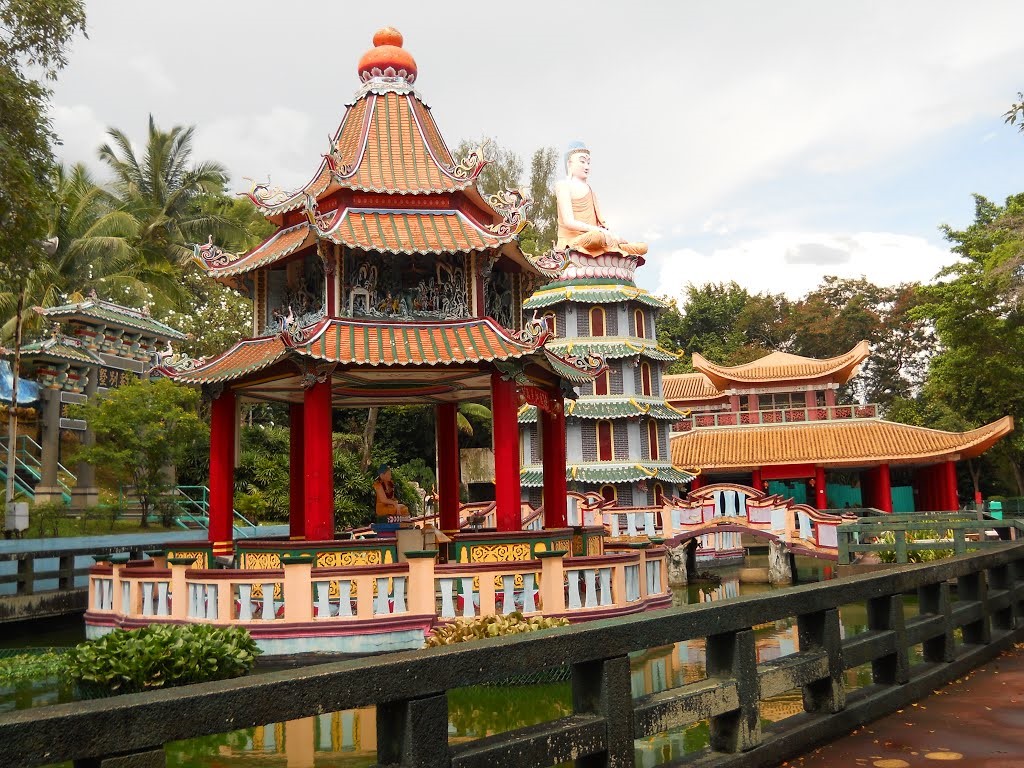 A theme park featuring over 1000 statues and 150 giant dioramas which portrays several stories from Chinese folktales, mythology, legends, and various aspects of Confucianism.
Haw Par Villa is not on many lists of places to visit since it's usually overlooked by the other more 'hip' places, so be sure to visit this fascinating park!
Jewel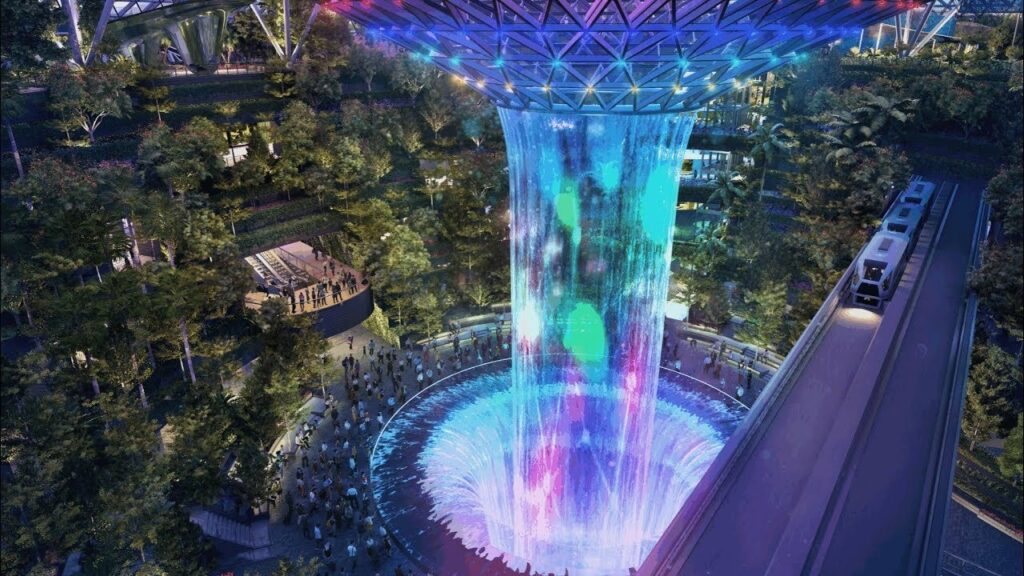 A hub of entertainment centre, Jewel is the perfect place for both locals and tourists doing layovers in Changi Airport. Home to hundreds of retail and restaurants, Jewel links three of Changi's three terminals.
Its main centrepiece is the tallest indoor waterfall called the Rain Vortex surrounded by a terraced Shiseido forest. It's definitely a must to visit Jewel when you're in Singapore.