1.Soup Kambing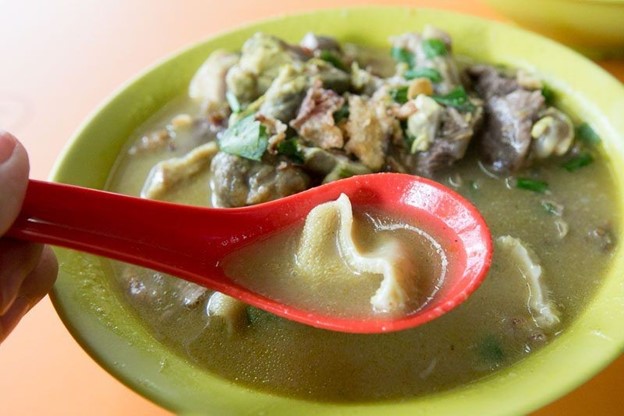 Made with a special blend od Indian herbs and spices, the Mutton Soup or Soup Kambing as it's commonly known, is made from every edible part of the goat.
Such as the usual suspects like the shoulder, ribs, tongue, feet and the more eccentric parts like the penis and brain, yes! Goat brains!
Don't get turned off by the thought of goat brains though as it's a local delicacy that is nutritious and actually helps to improve your memory and heals your soul too.
So why not give it a try the next time you come across it? Who knows, it might become your favorite dish. You can find the most well known Soup Kambing at 17 Upper Boon Keng Rd, the Haji M Abdul Razak stall.
2. Loh Kai Yik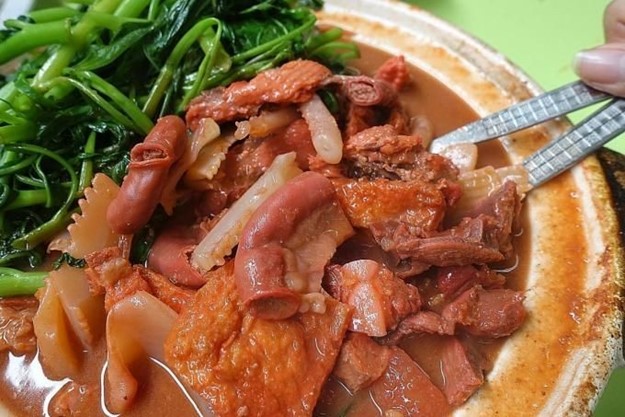 A rare, 100% Cantanonses dish through and through to be found in Singapore, it's a disappearing dish that is rarely made at home and only sold at two(yes, you heard that right, 2!) hawker stalls in Singapore.
At the height of its popularity in the 1960s to 1980s, it was well loved by everyone and sold at road sides. With braised chicken wings, pork intestines, belly and skin, cuttlefish and dried bean curd, they are slowly stewed in a braising soup with fermented rice bean curd in a clay pot.
A hearty and warm dish to be eaten, it will surely fill your soul and needs to be eaten with close friends and family around a dinner table.
You can find this dish sold at Charlie's Peranakan Food Stall (basement of Golden Mile Food Centre) and Lo mei Specialist (People's Park Food Centre). Hurry down before this dish disappears completely for good!
3. Mee Siam Biryani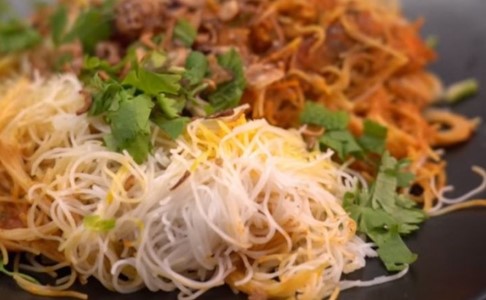 Some have never even tasted Mee Siam or Biryani before, so Mee Siam Biryani is another world for them. Made with vermicelli noodles, curry, herbs, shallots and unique ingredients, Mee Siam Biryani is a unique blend of ingredients that you can't even find in any hawker stall.
Only known among the Indian-Muslim community of the recepie, it's not sold outside of these homes. And even then, it's only made on special occasions such as Hari Raya Puasa. So if you want to have a taste of it and truly experience the authenticity, you can either make yourself from recipes online or sign on for a cooking class at Spice Zi Kitchen!
4. Kacang Pool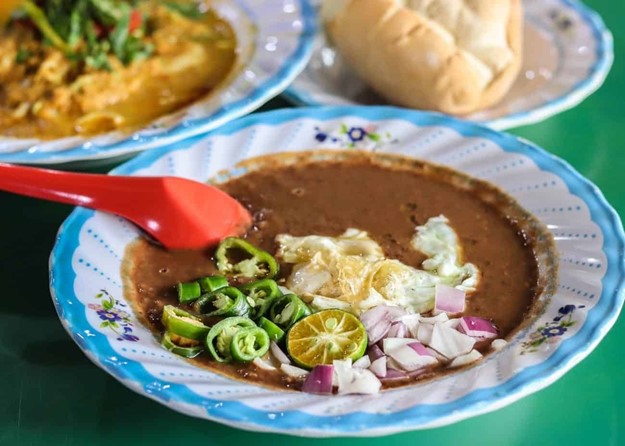 With some Middle Eastern influences that were infused into the dish through Singaporeans who have been to the Middle East on their pilgrimage, the dish was brought back to our little island with local ingredients and spin cooked into it.
You can dip bread or baguette into the delicious sauce that's been topped with sunny side up, raw red onions, green chillies and a zest of lime.
Due to the simplicity of how easy the dish can be prepared, you can either cook it at home or get it at local hawker centres and restaurants.
5. Fish Molee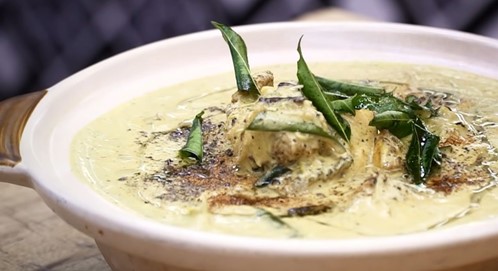 Not to be mistaken for its distant cousin, the much redder and spicier Fish Head curry, Fish Molee is made with coconut paste and whole fish that is much creamier.
Much like any curry, it's made with blends with herbs and spices such as cinnamon and black pepper to bring out the taste of the fish and marriage of spices.
It's usually eaten with naan or putu mayam and this dish has been around in Singapore since the 1930s with Indian and Portuguese influences when the Indian merchants arrived in Singapore and could easily get their hands on a variety of spices during the trade boom in early Singapore.
6. Tau Kwa Pau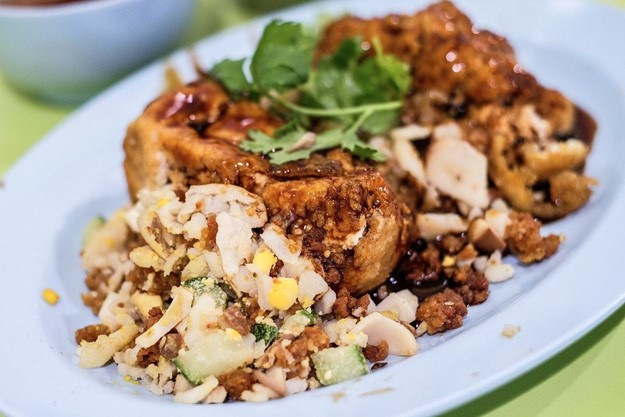 Although it's a well known dish, especially among the older generation, this is a disappearing dish that not many hawker stalls sell anymore.
A Peranakan influenced dish, it's made from fried beancurd that's been stuffed with an overflowing among of fried fish cake, cucumber, fried yam and braised egg all chopped together and it's topped with a dash of parsley.
Don't be fooled by how it looks though as the taste will surprise you and will keep you coming back for more. Despite not being as commonly found as it used to be, you can still grab a taste at duck rice stalls, most notably, the Say Seng Tau Kwa Pau stall at Dunman Food Centre.
7. Seafood White Bee Hoon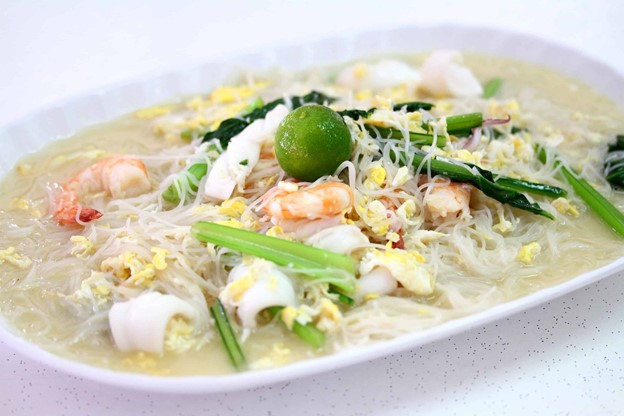 Not as credited or much hyped about, this Seafood dish doesn't get the recognition it deserves.
Stocked with seafood of all kinds – prawns, squid, calms, etc. stir fried with plenty of eggs and vegetables in a flavour packed broth with a side of tangly, mouthwater chilli sauce that will leave you wanting more.
You can often find this at most seafood stalls so if you get the chance to, be sure to try it out and only then would you have tasted true cuisine of Singapore.
8. Black Pepper Crab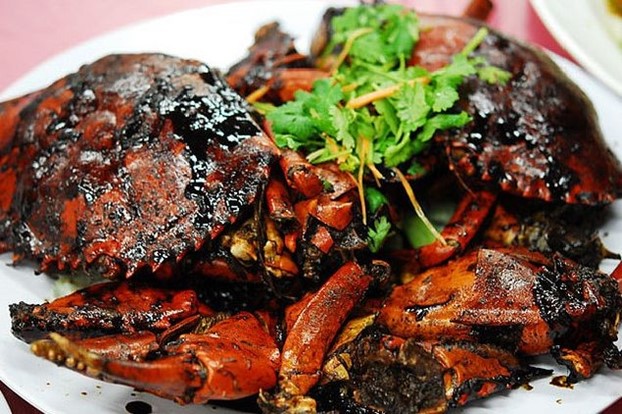 Often overshadowed by its much more famous sibling, the Chilli Crab, the Black Pepper Crab is a much less known crab dish that also originated from our tiny island city of Singapore.
Cooked with hard shelled crabs seasoned with special black pepper, it's unlike any other crab dish since it's not cooked in any sauce like the Chilli Crab is, thus has a much dryer consistency.
So the next time you want to try a Singaporean crab dish, why not try this instead of the more mainstream Chilli Crab?
9. Tulang Merah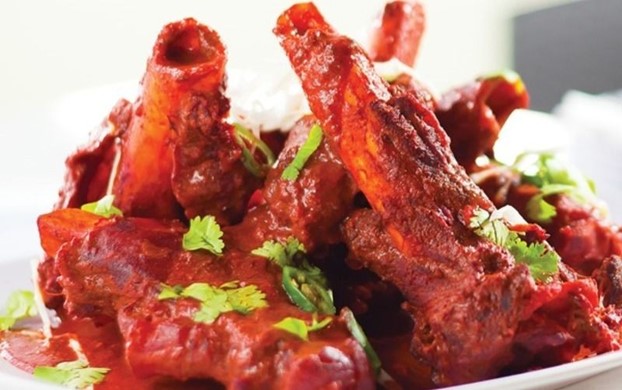 Don't be stunned by its fiery red colour as it's not as spicy as you might think it is!
It's a sweet-spicy soup of mutton or beef bones that has been infused with various spices such as cumin, ground chilli paste to create this master dish.
You can get your hands dirty as you suck the meat around and inside the bones and get the buttery marrow goodness you won't get with other dishes!
10. Chao Tah Bee Hoon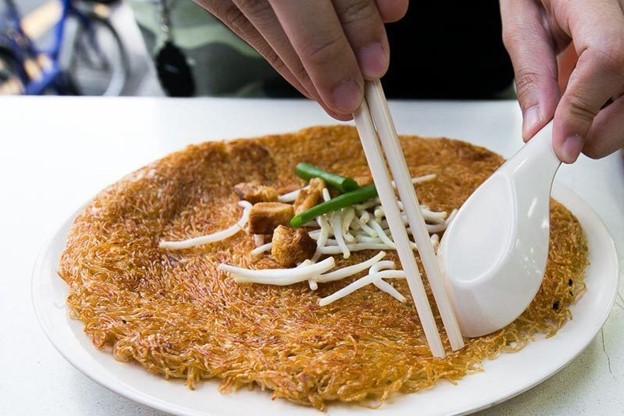 Not as often is this dish on most people's minds or recommendations when talking about Singapore cuisine.
Chao Tah, meaning burned or overcooked, it's not often most foods are purposely overcooked to get that charred or burned taste.This dish is made by flattening the bee boon and shaping it with either prawn and/or chicken until it cooks to a crispy crust.
Yet when you break into it, the inside is chewy and soft unlike what you'd expect! You can rarely find this dish in most hawker zi char stalls nowadays but you can definitely find it at Yong Kee Seafood Restaurant at 43 Jalan Besar.