Food centres are uniquely and symbolically Singaporean; it's something you can find all over the country. It's even been officially recognised as part of Singaporean Heritage, known as the Hawker Culture. Combined with good quality local dishes that you can get for a super affordable price, it's where every local grew up on and still goes to dine.Like many things in Singapore, hawker centres were created as a way to urbanise the country during its formative years. In order to address the issue of bad hygiene by unlicensed hawkers, the government went on a project to build a multi-purpose facility with all hawkers under one roof, they are given regulations by the Ministry of Health authorities. These hawkers had to meet the minimum standard of hygiene to be adhered to, for them to carry out their businesses.
There are hundreds of hawker centres and food courts and thousands of stalls all over our tiny island, but how do you know which one to visit? Well, we will be listing the 10 most well-known centres in Singapore, some in residents district while others are by the edge of Singapore!
Old Airport Road Food Centre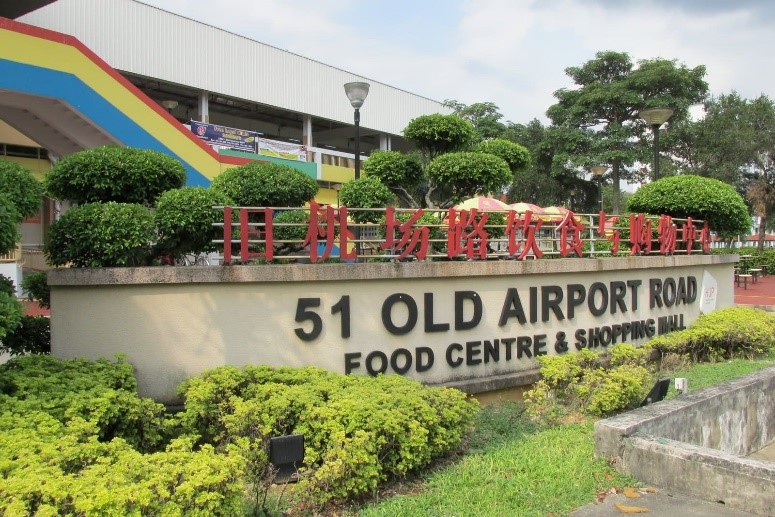 Address: 51 Old Airport Rd, Singapore 390051
Hours: Monday to Sunday – 6AM to 11PM
Well known among the locals and long-time residents for having some of the best food, Old Airport Road Food Centre is a three decades old food centre for having the most affordable food with the best tasting, mouth-watering dishes.
Some of the famous dishes here include satay noodles, char kway teow and rojak! Like many hawker centres in Singapore, the prices here are consistently cheap, with basic noodle soup for just SGD5 or less and you can even have a full meat based dishes for just SGD10!
This food court is also home to some of the best soya beancurd stalls including renowned Lao Ban Soya Beancurd and 51 Soya Beancurd where you can definitely expect a long queue at these 2 stalls. The price range is only SGD1.50 to SGD2.00 per bowl so be sure to give it a try when you're here!
Maxwell Road Hawker Centre
Address: 1 Kadayanallur St, Singapore 069184
Hours: Monday to Sunday – 8AM to 2AM
Well known stalls such as Tian Tian Hainaese Chicken Rice (#01-10) and China Street Fritters (#01-45) can be found here where people often become regulars thanks to the varieties of dishes they just can't get enough of!
Strategically located in Chinatown and across from the Buddha Tooth Relic Temple and Museum, you can wind down and for a meal after a day of sightseeing around Chinatown. Well known for their local Chinese food, you can get famous dishes like oyster omelette and hearty fish soup.
The price range from SGD4 for a plate of chicken rice to SGD8 for grilled meat or specialised seafood. So the next time you're in Chinatown, be sure to come down to Maxwell Food Centre and give it a try!
Chinatown Complex Food Centre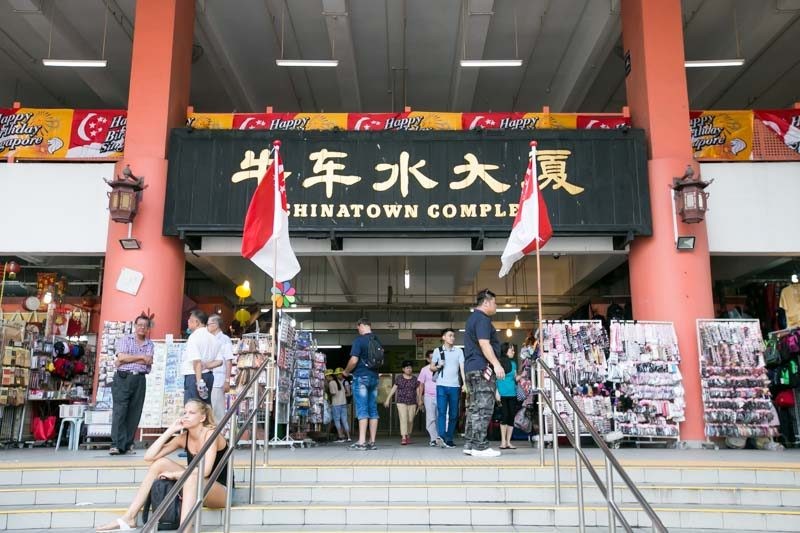 Address: 335 Smith St, Singapore 050335
Hours: Monday to Sunday – 7AM to 10PM
Here's a tip, make sure to go earlier in the day or most stalls will be close by afternoon! Being the largest hawker centre in Singapore with over 260 stalls, Chinatown Complex Food Centre is known to accommodate varies of local dishes such as black pepper crab to frog porridge.
They also have multiple local dessert stalls which serves local delicacies like ice kachang (shaved ice with colourful syrup) and chendol (iced dessert with drops of green rice flour jelly).
Not only that, the food offered are really cheap for the quality that you're getting and you know how much Singaporeans loves good deals. Diners can enjoy a good bowl of laksa for a mere price of SGD3!
Some stalls are so popular, you have to either call in to order first for collection, or queue, up to 3 hours just to get your cravings! So be sure to turn up early if you want a full range of choices!
Satay by the Bay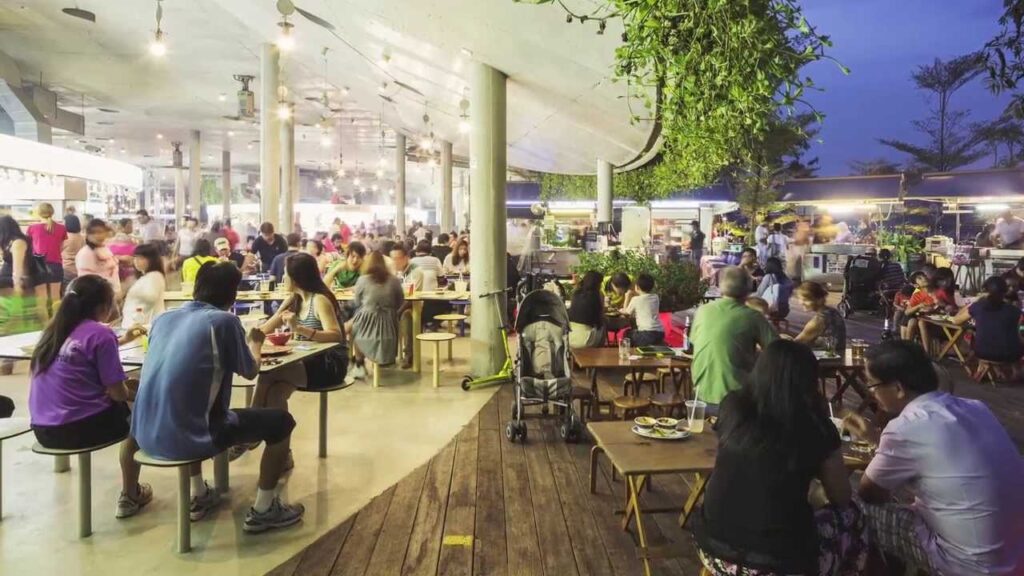 Address: 18 Marina Gardens Dr, #01-19, Singapore 018953
Hours: Monday to Sunday – 11AM to 10PM
Located a few stone throws away from the canopy of supertree grove, Satay by the Bay is one of the best places to dine, especially at night. As the name says, the satays here are a must try, which has been barbequed and drizzled with lime juice or special peanut sauce.
You can also find many famous seafood dishes such as barbequed stingray here! Not only will the food fulfill your appetite but the ambience and beautiful scenery is to die for. The air is filled with energy, which is makes you feel like you're part of something bigger.
There are also many other dishes here apart from just satay and seafood, including an onsite bar. You can easily find this place that is tucked away in the tall gardens by following the signposts along the water edge.
Tiong Bahru Market
Address: 18 Marina Gardens Dr, #01-19, Singapore 018953
Hours: Monday to Sunday – 11AM to 10PM
Don't be put off by the old establishment from the outside, it is famous being one of the best hawker centres for breakfast and brunch! Many stalls here are open from 7AM and most will be close by 12 noon making it an ideal place to grab a quick breakfast before you start your day.
You might be thinking, is that all? Nope! Because they also operate during lunchtime where you can indulge yourself in roasted duck, pork ribs noodles and boiled pork leg. They may sound strange but they are one of the best dishes that you will ever come across.
As with most hawker centres, Tiong Bharu Food Centre is no stranger to inexpensive food, where you can find most stalls selling from SGD3 for most dishes! Be sure to come down and experience the local lifestyle since there is also Tiong Bahru wet market nearby.
Tekka Centre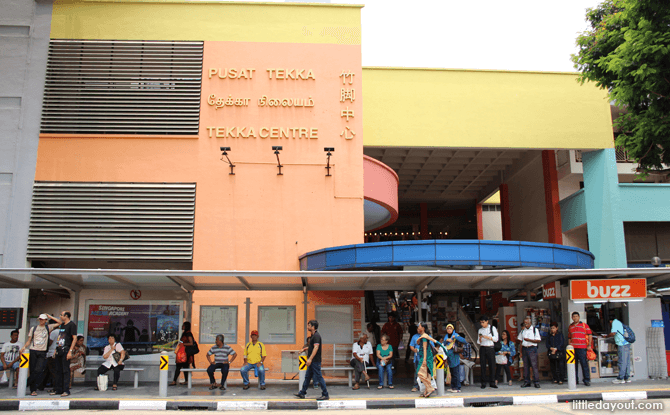 Address: Bukit Timah Rd
Hours: Monday to Sunday – 6.30AM to 9PM
A landmark in Little India, you can find many ethnicities congregated here where both Indian and Chinese fluent in Tamil hustle and bustle. The ground floor offers a varieties of Muslim and Indian food stalls which you typically don't see in most food courts.
You can definitely recognise the building from far thanks to the large orange building. Conveniently located right outside the Little India Station, it's an easy access for visitors. You can often find crowds of people queuing up for the affordable biryani, curry, and desserts.
You can also try your hand by eating like local Indians by eating the curry with your right hand to immerse in the true experience. The next time you're at Little India, be sure to make your way down here!
Geylang Serai Malay Market and Food Centre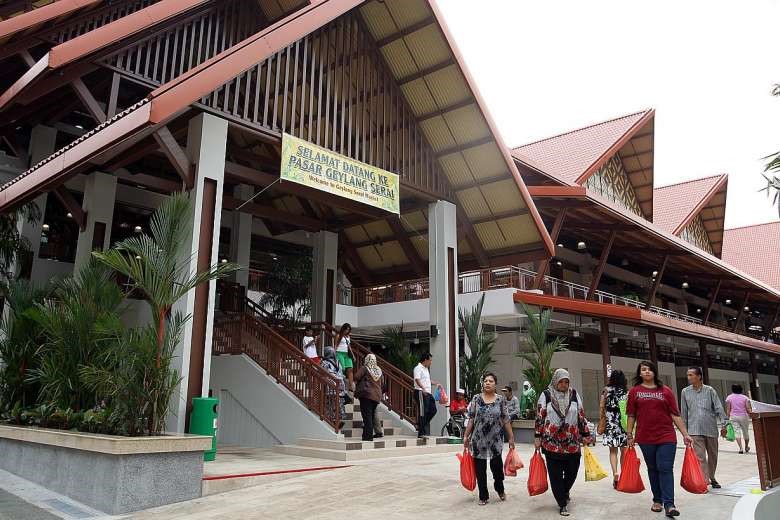 Address: 1 Geylang Serai, Singapore 402001
Hours: Monday to Friday – 6AM to 9PM; Saturday & Sunday – 6AM to 10PM
As one of the oldest Malay settlements in Singapore, Geylang Serai earned its name from their extensive cultivation from serai, meaning lemongrass back in the late 19th century.
You can tell from the architecture that it has stood in time for enerations with the restored colourful shophouses, religious establishments and traditional eateries.
You can find traditional and common Malay dishes and desserts such as mee rebus, mee siam, chendol, various kuehs, otak-otak (grilled fish cake), satay, rojak and the extremely famous putu piring just to name a few. Many of the stalls have strong ties to the establishment and are famous for their mouth-watering dishes and you can even sightsee around the area of Joo Chiat and Katong afterwards, so be sure to come down!
Chomp Chomp Food Centre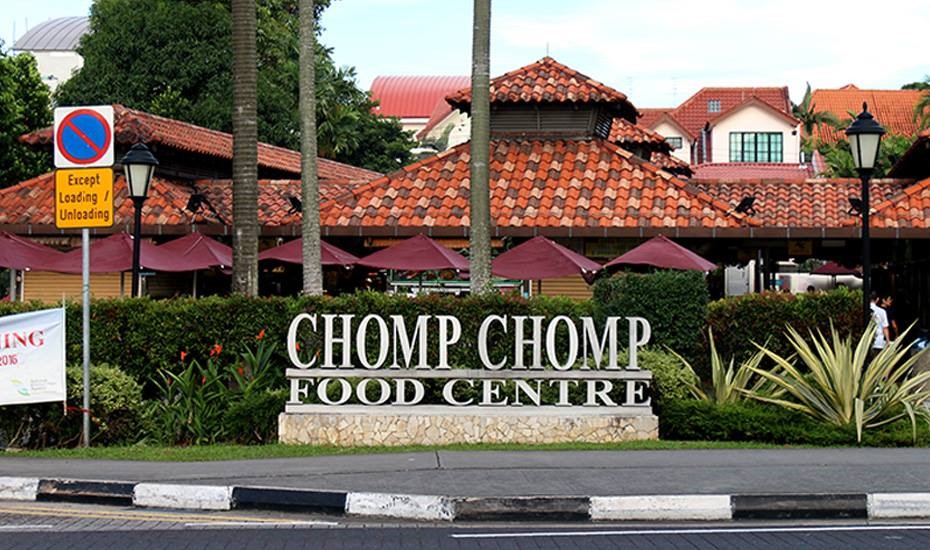 Address: 20 Kensington Park Rd, Singapore 557269
Hours: Monday to Sunday – 4PM to 12.30AM
Also known commonly as Serangoon Gardens Food Centre, Chomp Chomp Food Centre is famed for having different menu items with local delicacies such as carrot cake, barbeque chicken wings, popiah (Teowchew style spring roll), fried oyster and prawn mee.
This place is especially ideal for late night diners since it's open from late afternoon until late night, thus you can easily go there for supper or a drink with your friends.
So if you tend to get hungry late at night, be sure to come down to Chomp Chomp where you can find a full variety of good, local food!
Golden Mile Food Centre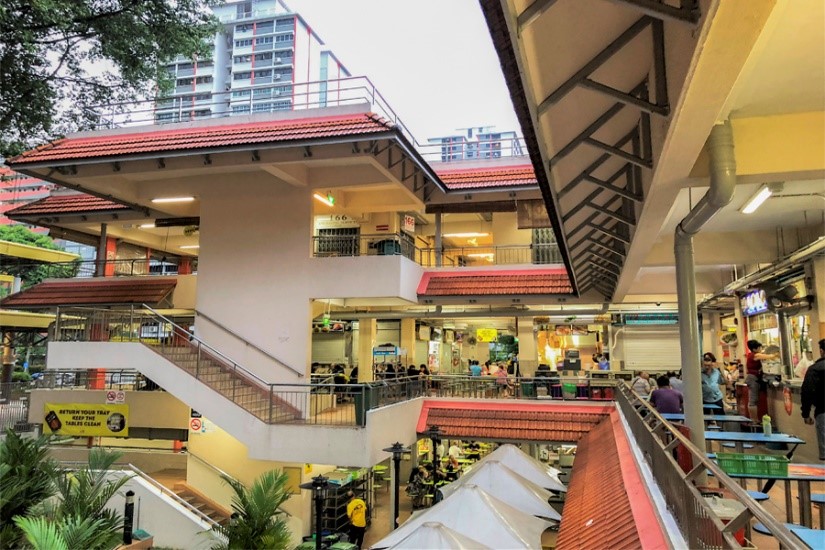 Address: 505 Beach Rd, Singapore 199583
Hours: Sunday to Thursday – 11AM to 9.30PM
Split between two floors, Golden Mile Food Centre is well known for being home to some great hawkers! The first floor consists mostly of Halal stalls which is ideal for Muslim diners.
Famous stalls selling food such as yong tau foo (Hakka Chinese style tofu dish with ground meat or fish paste), Peranakan cuisine, grass jelly, nasi biryani and Roti John. So when you're here, you know you'll be getting a huge variety of food across different cuisines.
Since opened in mid 70s, Golden Mile hawker food is famous for being affordable yet being too delicious for the price so it is value for money indeed!
Changi Village Hawker Centre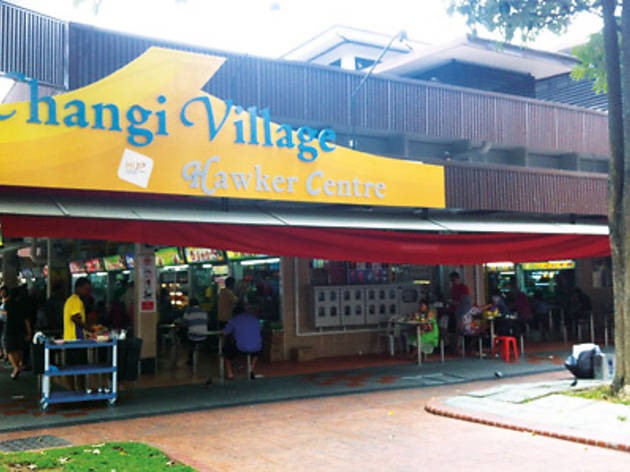 Address: 2 Changi Village Rd, Singapore 500002
Hours: Monday to Friday – 6AM to 2AM (until 12AM on Friday), Saturday & Sunday – Open 24 Hours
Last but not least, the final recommendation on our list is Changi Village Hawker Centre! Be warned though, since it is quite a way to get to without a car, public transport is harder to travel with but the food is worth the way.
The hawker centre is home to one of the most well-loved dishes, especially for those who are in National Service since it's located conveniently for them. Some of the dishes include hor fun, nasi lemak, Hokkien mee, dim sum and biryani which are many of our local favourites.
So when you have access to a car, be sure to come down and give it a try where it will be easier to get to for food that will fill you stomach and won't burn a pocket in your wallet!