Jurong East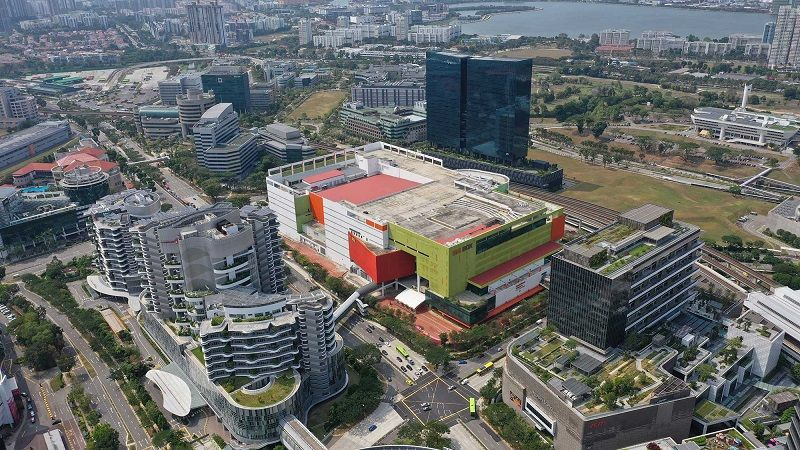 Located in the West region of Singapore, Jurong East is one of the largest shopping districts in the country. Home to over 4 malls, Singapore Science Centre, 1 of the only 2 ice skating rinks in Singapore, Jurong Regional Library, along with some government owned building and services, it's never boring here.
This is also where most locals in the Jurong area and even beyond come to shop, play, dine and hang out with their family and friends. Thanks to the convenience of the three malls, JEM, Westgate and J-Cube located close to each other, you can never run out of things to see and buy. While IMM is only an overhead bridge away!
Not to mention food, oh glorious food that you can find in Jurong East thanks to the hundreds of casual eateries, fine dining, fast food, cafés , bars, you name it! Westgate even offers ABC Coking Studio, an internationally renowned baking and cooking studio from Japan that offers simple cooking courses such as everyday Japanese dishes and brad that you can try your hands on!
Jurong Point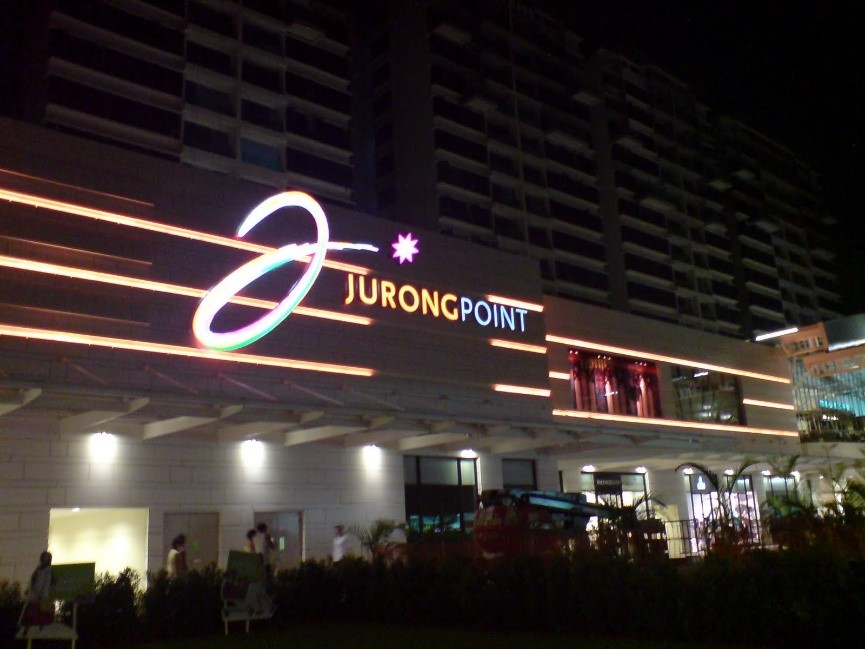 If you continue riding further West along the East-West MRT Line, you will reach Jurong Point at Boon Lay station, which is one of the region's largest malls. Combining the old Jurong Point that opened in 1995 with the newer part of the mall that was expanded in 2006 thus making it one of the biggest malls in Singapore.
The mall live up to its title as the largest regional mall by offering everything you might ever need that some might not even leave the Jurong region! From a Cinema, two supermarket one of which is 24-hours open, casual and fine dining and hundred over retail stores and services, not to mention the complimentary Wi-Fi Jurong Point offers as well and the public library across the street!
Another factor that makes Jurong Point special is the unique cultural streets within the malls such as the Japan street, a replica of the food streets in Osaka with actual street food offered there as well as Japanese restaurants. There is also Malaysia Boleh! an old reminiscence of the good old days in Singapore and Malaysia with street food and outdoor dining decorations.
And the latest addition, Hong Kong Street which is decorated with the neon fluorescent lights like those in night time Hong Kong shopping streets. So be sure to come down and experience the life beyond Singapore, even if it's a little out of the way, it's surely worth it for the great food, great ambiance and great company!
Tampines Round Market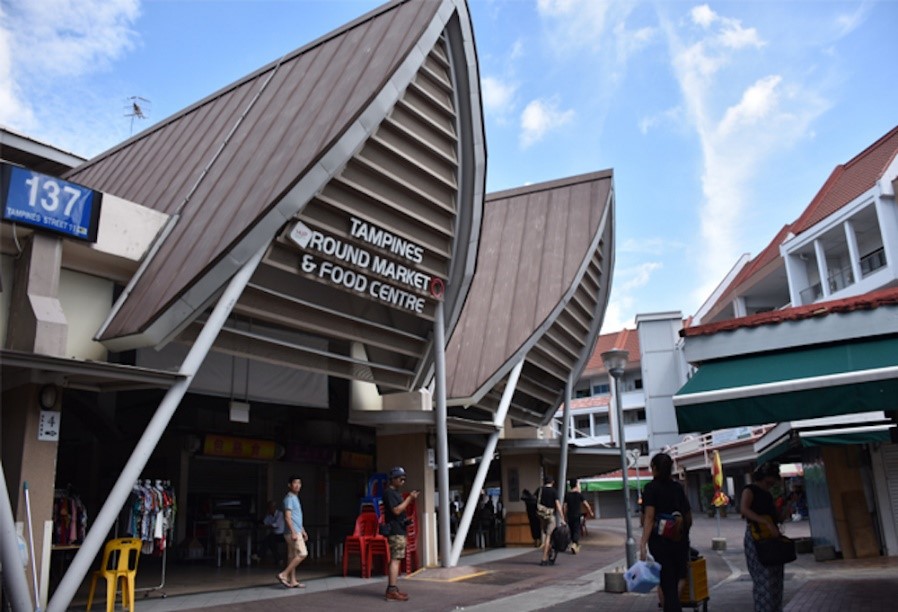 As one of the heritage spots in Singapore, the Tampines Round Market and the market around the area is regarded as one of the most recognisable landmarks in Tampines. The market, surrounded by a semicircle of row of shophouses offering services such as clinics and retail such as bicycle, bakeries, and common amenities you can find in every Singaporean neighbourhood.
Many of the shop owners and hawkers have operated their business here for decades since the early 1980s when the round market first came about. Thus, many of the foods available here are famous for their local delicacies and staying true to the traditional authentic taste. Be sure to come down early though as most of the stalls will be closed by midday since it's mostly ran by the older hawkers!
Boon Lay Shopping Centre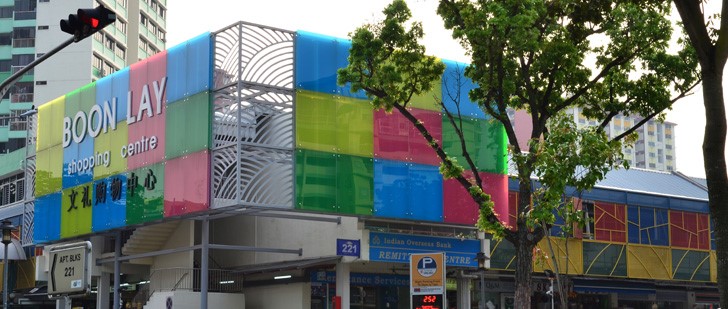 Well known for it's diverse range of retail and services for inexpensive prices, Boon Lay Place or Boon Lay Shopping Centre caters mainly to the Boon Lay residents. Don't be put off by the older architecture and open air place as it offers many valuable items and foods you can't find anywhere else!
From everyday groceries to a bus stop where you can travel to and from Malaysia, there are also many travel agencies nearby. So be sure to visit here for a reminiscence of the old time 40 years ago when the building was first constructed.
Nex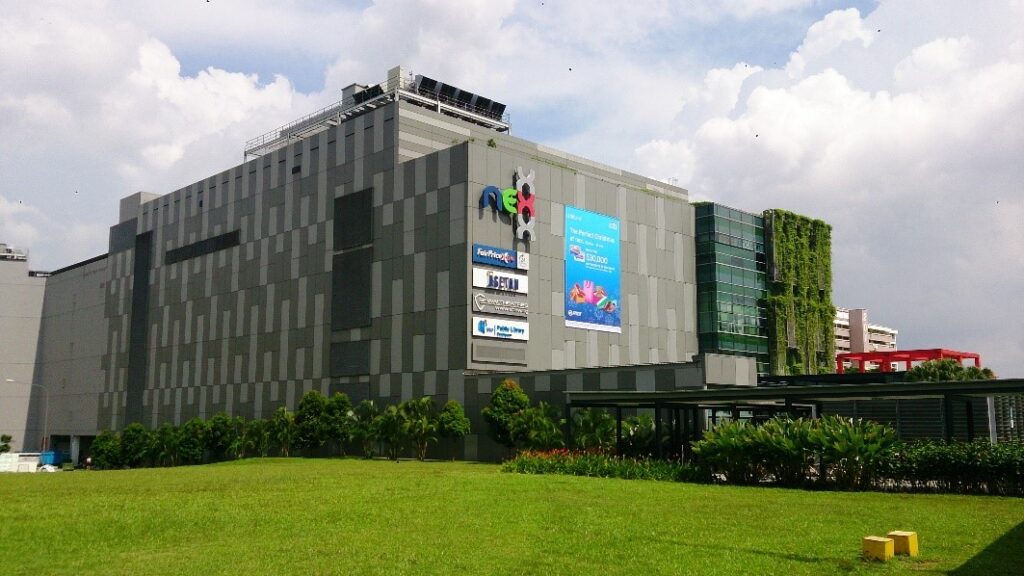 Another large regional mall on this list, Nex stands strong as the biggest mall in the North-Eastern part of Singapore. Offering not just retail, dining, and services but also bus interchange and MRT station, making it convenient for anyone to visit.
Known as a social hub for everything local and affordable, this trendy mall features retail, entertainment, dining both casual and higher end as well as two 24-hours supermarkets, a public library, and many other middle and high end brands for your shopping needs!
Last but not least, this mall is specially attractive to families thanks to the rooftop playground and dog park which is also Singapore's first dog mark integrated into a mall. Which is why it's a favourite place for many locals!
Waterway Point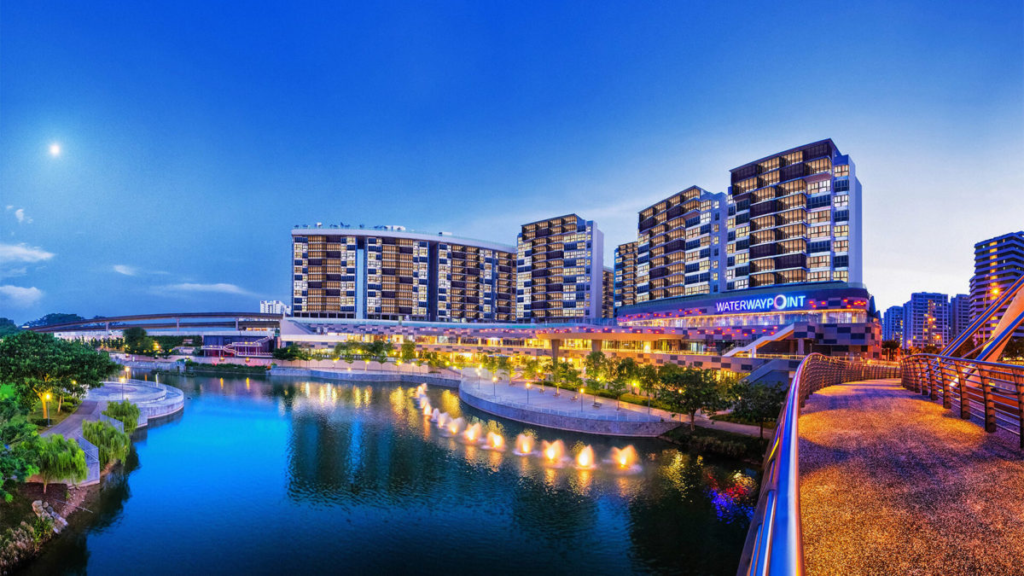 A suburban mall located in the Punggol New Town, it is often overlooked when many talk about malls in Singapore due to it being quite new in the game and a little out of the way unless you're a resident around Punggol area.
First of its kind, Waterway Point integrates the town square with a visitors' centre allowing for residential public to learn about Punggol via exhibitions and community events that happens regularly.
Besides the usual mall amenities such as dining, retail and services, Waterway Point has it's unique grass patch and water playground located outdoors. It also contains the largest suburban underground cinema in Singapore
Toa Payoh Mall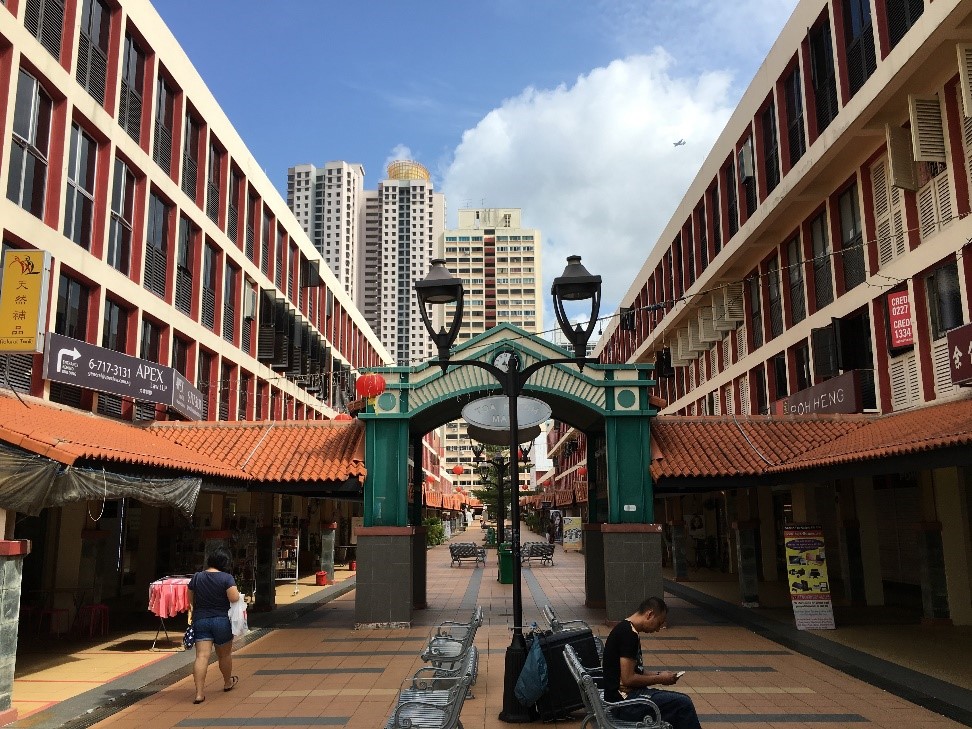 A combination between Toa Payoh hub and Toa Payoh Mall shophouses, Toa Payoh Shopping Centre is well loved in the community since many grew up with it. Walk down the lane lined with rows of shophouses where many vendors sell retail and groceries and items of all kinds on the first stories of these shophouses.
You will feel as though you have walked through a portal to a different time period from the architecture, the stone pavements to the street lights all seem to reminisce the simpler times. You can often find local residents doing their grocery shopping, dining out and is unlike the typical shopping centres in Singapore.
Queensway Shopping Centre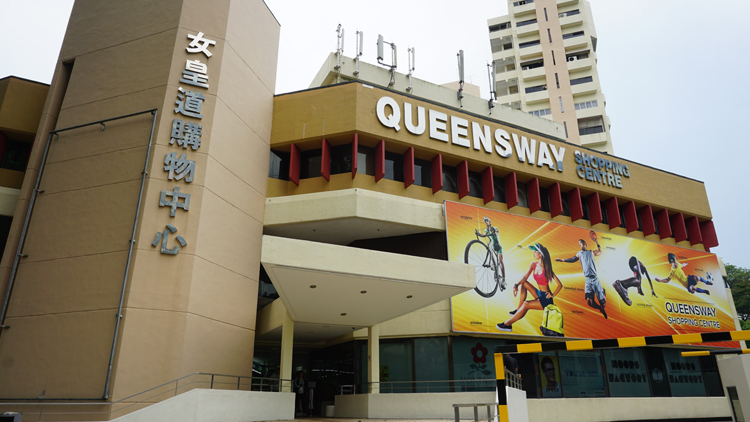 Known as the sports central in Singapore, many locals frequent here to buy sports shoes, clothes and gears at an affordable price for good quality. This wasn't planned but it became littered with sports shops overtime.
Don't be fooled by the older exterior as it may be one of the oldest malls in Singapore but it has many loyal customers due to the familiar feel of comfort shopping here. Another reason for coming here is for the cheap printing services where you can have your very own personalised touch printed on apparels at low prices!
Geylang Serai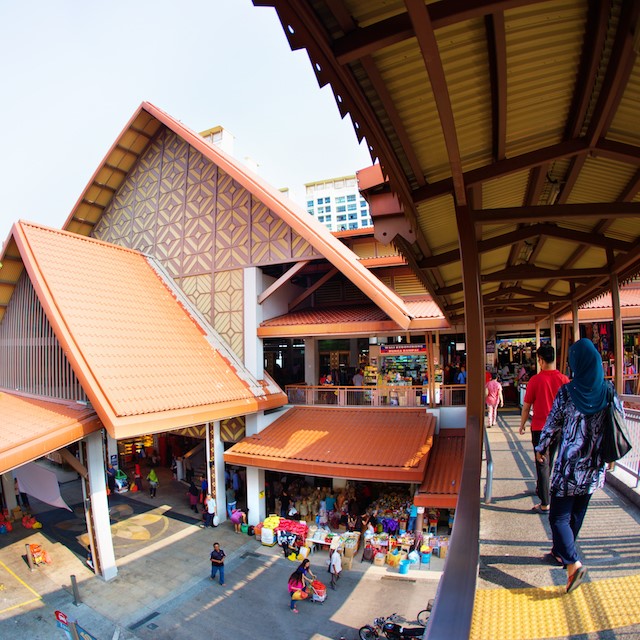 One of the oldest Malay settlement areas, Geylang Serai is home to one of the largest wet market and notable food stalls that spread over the two story buildings. You can find many everyday groceries and ingredients used in Malay and South East Asian cuisines at a great bargain. Not just wet market but there are also many retail and trinket stores operating in an open tent manner.
You can get your hands on and try the many Malay culinary masterpiece at the food stalls as well after your shopping. Standing as a testament to the past, Gelang Serai is a treasure of Joo Chiat where many historic buildings are admired and preserved.
Tampines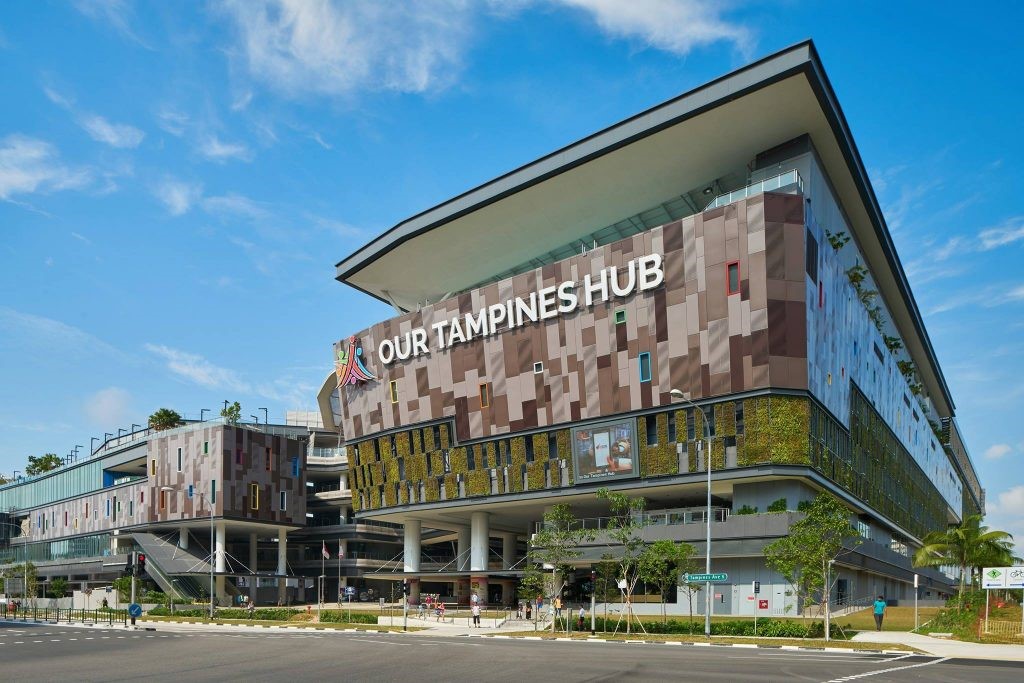 Ending off our list, it's another large shopping district in the region – Tampines. You don't need to travel far to locate this place (unless you stay in the West). Tampines is home to 4 malls in the walking distance alone. One of which is the much celebrated Our Tampines Hub.
A place for residence to gather and hang out, Tampines Hub always have something to offer such as the movie screening in the large lobby space free for all to watch. Not only that, the basement level is filled with tables and chairs around the corner not what you might see in most malls. This is in order for the student residents to have a place other than home or school to study.
Tampines is also home to many cultural and heritage places such as the Tampines Central Park where many playgrounds from the 90s still stands.